Beautiful Tim Scruggs Four Point Playing Cue
$1400.00 shipped.
This Cue is Sold
This is a used cue that is 98 out of 100 in condition.
Cue was built around 1995.
Flat Faced 5/16-14 joint.
Cue weighs around 19 oz. Butt weighs 14.9 oz.
Butt is 29" and both shafts are 29" - total 58".
Cue has two shafts and both weigh 4.1 oz.
One shaft is 12.5 mm and the other is 12.75 mm.
Both are original matching shafts.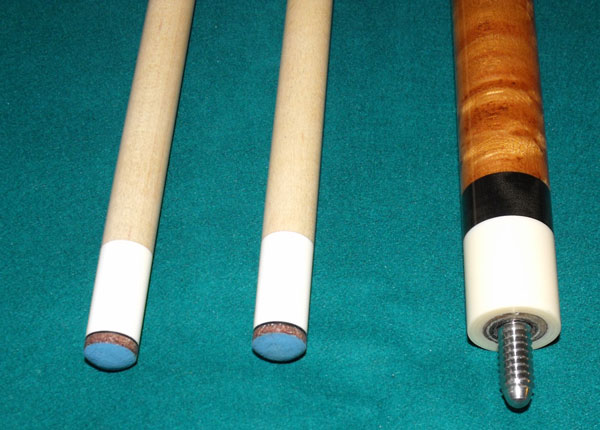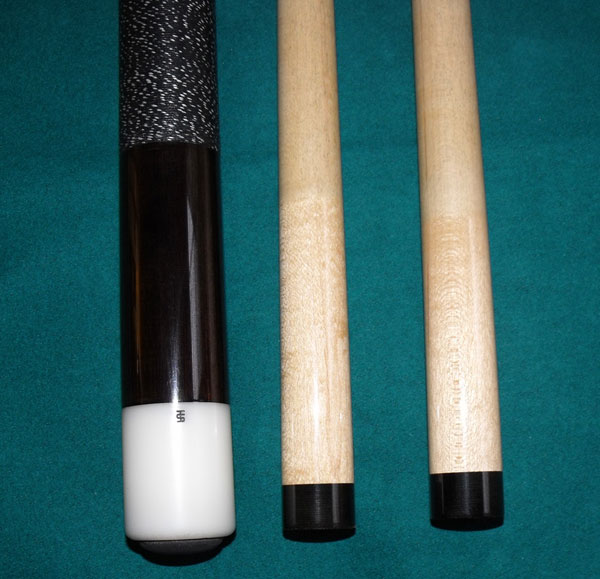 Please call or email us with any questions.
682-300-8641 randy@zencues.com


© ZenCues.com, All Rights Reserved.