Joss Sneaky Pete Cue
Beautiful Joss Cue
Condition - Brand New
Sale Price is SOLD shipped.
MSRP is $350.00
18.5 oz. Adjustable, and you can easily add weight if needed.
Made from birdseye-maple, cocobolo and six staggard ebony points.
5/16 - 14 piloted joint and one 13 mm Joss shaft with LePro tip.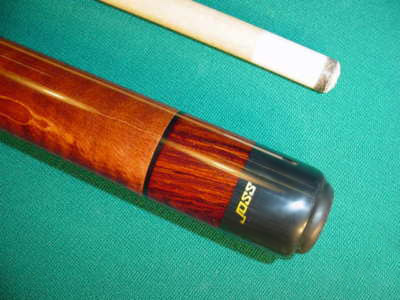 Please call or email us with any questions.
682-300-8641 randy@zencues.com


© ZenCues.com, All Rights Reserved.